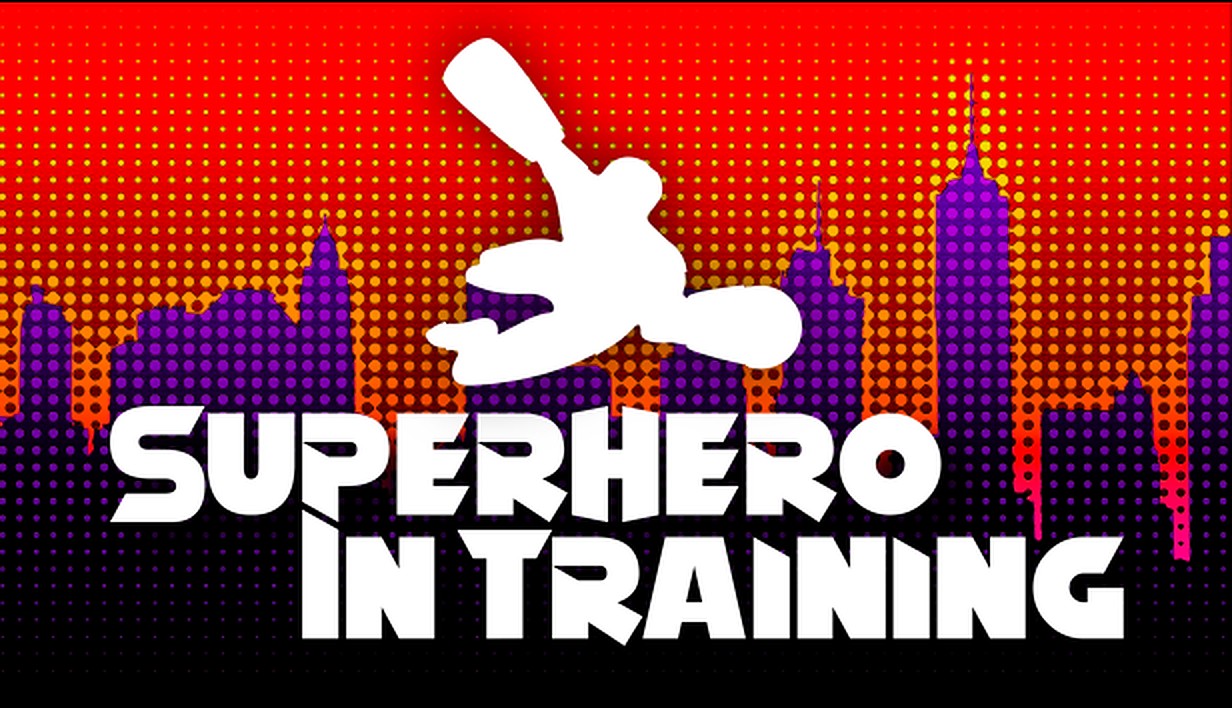 SuperHero in Training - Free Demo
SHT Dev Log #0 - What is SHT?
---
Even you can become a Hero! -All Might
SuperHero in Training is an upcoming VR Action Platformer planned to be released in late 2019/early 2020. The game puts the player in a comic-styled futuristic city. The player's goal is to become the best hero they can, but in a world of heroes how is this possible?
Pre-Alpha Gameplay Footage (More to come!)
By exploring the city, completing various missions, and defeating enemies the player is able to increase their experience and their Hero Rank. The more experience the player gains the higher their Hero Rank. Work hard and become one of the top-ranked heroes in the world!
What is SuperHero in Training (SHT)?
Fly-through of the current main level
Not just a VR Action Platformer, SuperHero in Training is a project meant to showcase a variety of movement systems for use in VR. SHT is meant to make players feel like the heroes they watched while growing up (and the ones they still enjoy today!). The focus on SHT's design is to create "micro-moments" where players experience intense immersion (examples are flying through gaps between buildings, chaining speed boosts, or doing 180 turns).
In the Open Alpha being released next month via Itch.io players will be able to move through an open world environment by swinging from building to building and using hand thrusters to fly. After the initial Open Alpha release more powers, city sections, and play modes will be added! (P.S. We're already testing online multiplayer!)
You can learn more about gameplay or sign-up for the Open Alpha by visiting the main page for Superhero in Training!
Genre Stats
Theme: Sci-Fi
Setting: Futuristic City
Genre: VR Action Platformer
Targeted Platform: SteamVR, Windows Mixed Reality
Pillars of Design
Third Person Gameplay with a Capsule AvatarAction-Packed
First Person Movement
In SuperHero in Training players will be required to move through city-based tracks in order to complete missions. The movement systems in the game allow for quick first-person VR movement while minimizing the amount of nausea experienced by users.
Progression
As players explore the open-world environment of SHT they will find missions and collectibles. Missions will require players to complete a set task within a predetermined time. Collectables can be found by exploring the world. By completing missions and picking up collectibles the player will gain experience which they will be able to use to increase their Hero Rank. In the future, we plan for Hero Rank to unlock new sections of the map, items for character customization, and new powers to change gameplay and personalize characters.
Customization & Personalization (Coming After Open Alpha Launch)
Players will be able to find items to customize their hero. These items can be found by exploring the world or as special rewards for beating missions faster. After acquiring one of these items players can add them to their character to help personalize their hero. Outside of apparel players will also be able to unlock new powers (current power in testing, Energy Blade).
Team
Daye Kassie — Lead Programmer
Vince Quarles — Project Lead
Nick Leffler — Lead Designer
Cris Velasquez — Lead Artist
Get SuperHero in Training - Free Demo